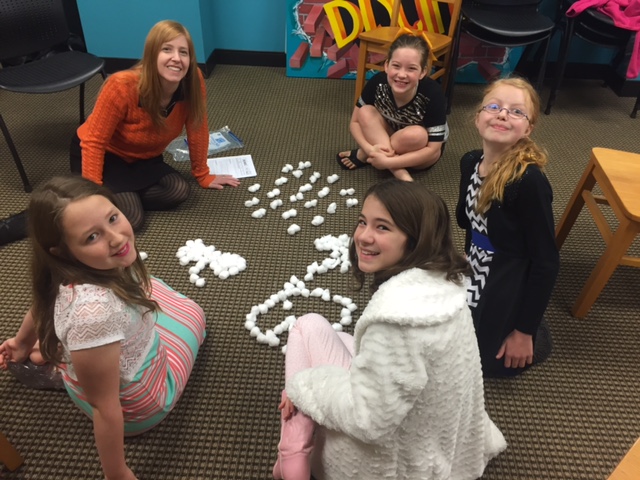 Children walking into FPC Sunday School classes are immediately engaged in thought-provoking activities that set the stage for exciting Bible lessons. Each week the children are "walking" through the Bible learning stories in a fun and creative way to experience how it applies to their lives. We are using the Whirl curriculum by Spark House.

K-5thgraders are divided into classes for K - 1st graders, 2nd - 3rd graders and 4th - 5th graders. Each class experiences opening activities, a DVD Bible story and creative small group activities which further inspire children with the relevance of God's teachings for their daily lives.
3-5 year olds participate in interactive opening activities then enjoy praise time and Bible lessons, followed by imaginative application activities.
Infants – 2 year olds receive loving care from screened caregivers while playing with age appropriate toys in a stimulating, safe environment.

CHILDREN'S CHURCH... After the Children's Message at the 8:45 and 11:00am services, children who are 4 years through 1st grade are welcomed to Children's Church in Room 153. In their mini-worship service, children learn about God's amazing presence and His plans for them through lessons, crafts, snacks and activities.