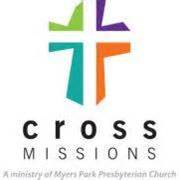 Join us Friday - Sunday, April 7 - 9, 2017 as FPC Boone spends a weekend serving and growing together as disciples in Charlotte, NC. (There is also the option of returning to Boone after the afternoon mission on Saturday). We will work with CROSS Missions, a ministry of Myers Park Presbyterian Church, to serve non-profits acfross urban Charlotte that are housing our homeless neighbors, equipping marginalized youth, providing dignity to the elderly, and giving hope to the incarcerated.
Total Cost:
$45 per person
Includes 3 meals on Saturday and Sunday breakfast
Lodging in Myers Park Pres Outreach Center (full gym, game room, mattresses, showers)

Activities:
Serving at 2 non-profit ministry sites on Saturday
Sunday morning worship at Myers Park Presbyterian

Contact:
Angela Smith at jabandl@aol.com or 828-263-7555 with questions or to sign up!