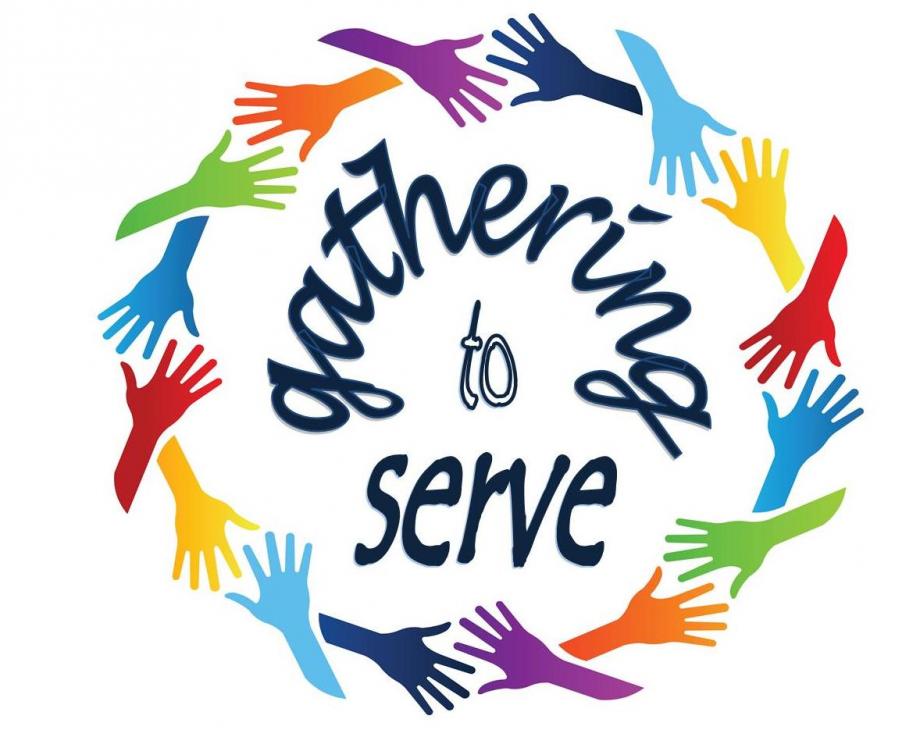 GATHERING to SERVE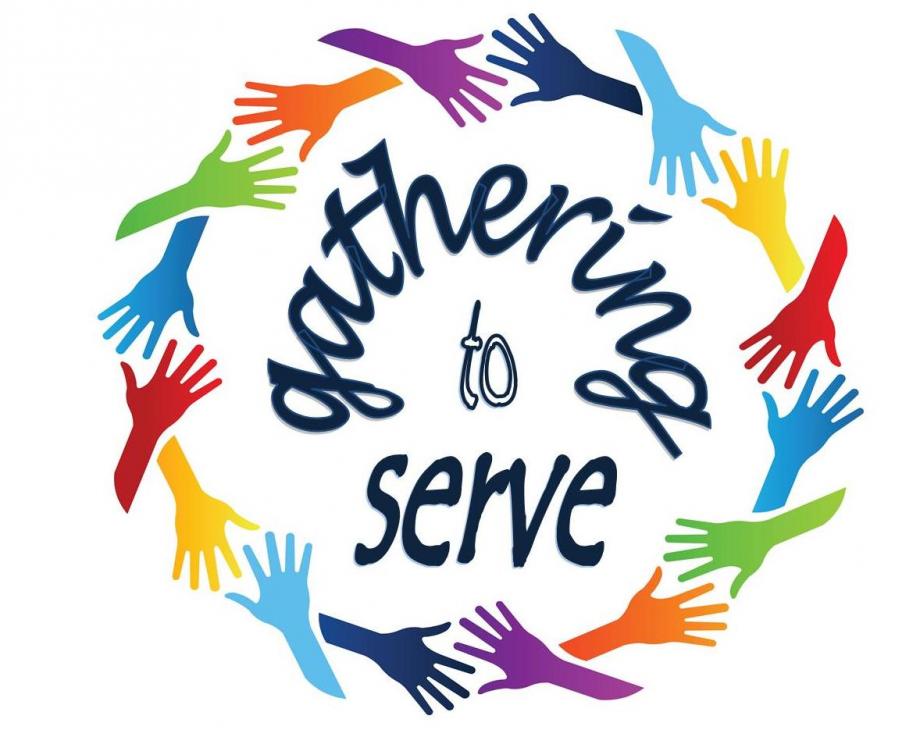 SATURDAY,
AUGUST 13, 2016!
All ages will have the opportunity to be the hands and feet of God in our community on Saturday, August 13! A dedicated group of project leaders would love to have you on their team and serve alongside you in one of many projects to choose from.

Here's what the day will look like:
8:00am... DEVOTIONS! Everyone meet at FPC for morning devotions

8:30—11:45am... PROJECTS!
Hunger Coalition, Wood Lot, HeartSong, Card Ministry, Blessing Bags for homeless and Goody Bags for College students, Childrens' projects... make cat toys... make cards and plant flowers for Deerfield Ridge residents, Back to School Festival, ASU student move in , Assist new International Students, Construction project, Prepare Meals for volunteers and Hospitality House, Serve dinner at the Hospitality House
NOON... LUNCH! Everyone meet at FPC for a delicious lunch prepared by the meal team... followed by a time to share experiences and give thanks to God for the opportunity to serve Him and the community
Childcare will be available throughout the morning for those too young to participate.
Questions? Contact Sue Newell at 828-268-4179 or Beth Alexander baabrnc@gmail.com, Heather Langdon hjhlangdon@yahoo.com, or a project leader... Bill Herring, Harless Wright, Lane Weiss, Gay Lynn Williams, Dee Pelliccio, Trent Edwards, Aleema Fuller, Kelley Wilson, Cathy Ziegler, Jill McElroy
You may DOWNLOAD a REGISTRATION FORM HERE. Completed forms need to be returned to the church by Sunday, August 7.


PROJECT DESCRIPTIONS
Hunger Coalition: General inside cleaning, can sorting, assembly of kitchen shelving, sorting/ categorizing clothing from the clothing closet.
People needed: 10 –12 Age Requirement: Adults and children (accompanied by parent)

Wood Lot: Split wood that is stock-piled in a lot adjacent to the Hunger Coalition. Hearing protection, gloves, snacks, water or Gatorade will be supplied. Participants need to wear long pants and shoes that cover the entire foot. Participants will be required to sign a liability waver if they have not worked at the wood lot before.
People Needed: 6—15 Age Requirement: Youth—adults

Prepare Volunteer lunch & Hospitality House dinner
People Needed: 6 Age Requirement: Youth—adults

Heart Song: a music outreach ministry that brings music to our congregational shut-ins, either at home or in a facility. We plan to travel to many of these folks to bless them with hymns.
People Needed: 4 + Age Requirement: Youth—adult

Construction: repair a deck at a "neighbor's" house
People Needed: 4 Age Requirement: Adults

Children's Mission: Decorate flower pots… Plant flowers in pots for Deerfield Ridge residents and shut-ins… Make cards for Deerfield Ridge residents and for the Blessing Bags… Visit residents at Deerfield Ridge Assisted Living… Make cat toys for Humane Society
People needed: any number Age Requirement: Pre-kindergarten and up

Assist with Children's Missions:
People Needed: 4+ Age Requirement: Youth—Adult

ASU MOVE IN: Help students move into dorms at ASU
People Needed: 4+ Age Requirement: Youth—Adult

INTERNATIONAL MISSION without leaving town: Reach out and develop relationships with new ASU international students. Drive (or be a passenger) new students from campus dorms to ASU's Big Sale at Legends on Hardin Street. Drive to other stores in town as needed, then return students to their dorms.
People Needed: up to 7 Age Requirement: Youth—adult with driver's license

CARD MINISTRY: DESIGN and make cards along with FPC artists for blessing bags, college student goody bags, thinking of you, birthday… etc.
People Needed: any number Age Requirement: All ages

Bless Homeless people and college students with:
BLESSING BAGS: pack gallon size plastic bags with items that would be useful for a homeless person… bottled water, healthy snacks, hand sanitizer, toothbrushes, toothpaste, etc.
COLLEGE GOODY BAGS: pack goody bags for ASU students and our students who are away at school
People Needed: any number Age Requirement: All ages

Back 2 School Festival: We will greet families into the event and give them a short orientation so they can get supplies they need to go back to school. We will also be stationed in various areas around the high school.
People Needed: any number Age Requirement: 18 and older

Serve Dinner at Hospitality House at 5:00pm…
People Needed: 4 Age Requirement: Adults & children