One Day With God Prison Ministry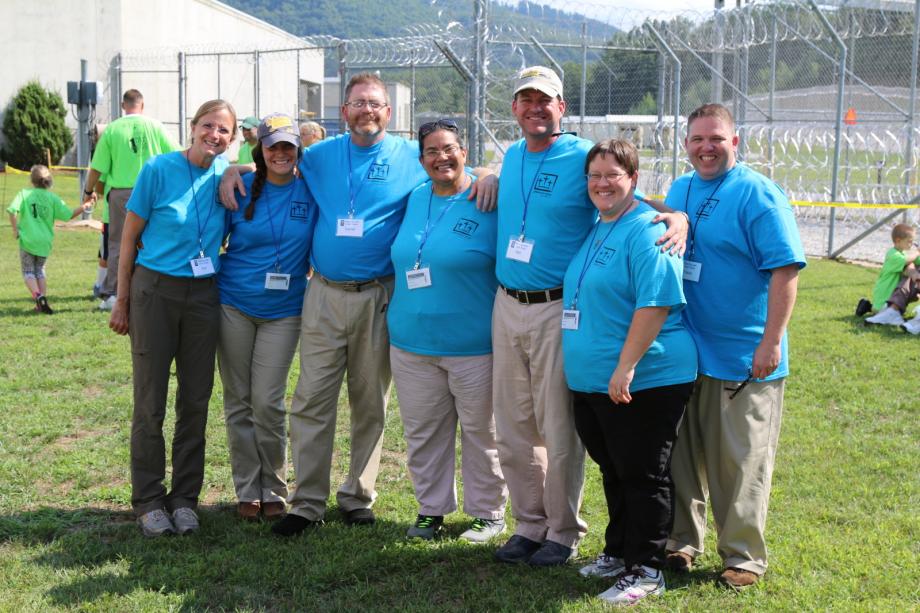 A group from FPC volunteers in August at Avery Mitchell Correctional for a One Day With God Camp. The camps are sponsored by the High Country Prison Ministry in collaboration with Forgiven Ministry based in Taylorsville, NC.
The "One Day with God" Camps began with a vision of one day inside prison walls where parent and child could reconcile with one another and spend time together with God-anointed mentors working beside them. The day includes games, crafts, lunch, music, clowns, an illusionist, face painting, and a parent and child quiet time. It is a divinely appointed time for both child and inmate where both can experience the love of God and find forgiveness and reconciliation. If one child could have a Christ-centered Mom or Dad return home from prison, there would be a joyous change in that home forever, and it could change the path that child takes in life.
All first time volunteers at a One Day With God Camp, need to attend a training session.

Contact Vicki Krueger at soyvicki@aol.com OR Sue Newell at 828-265-3280 or alltogether@bellsouth.net.
For more information: