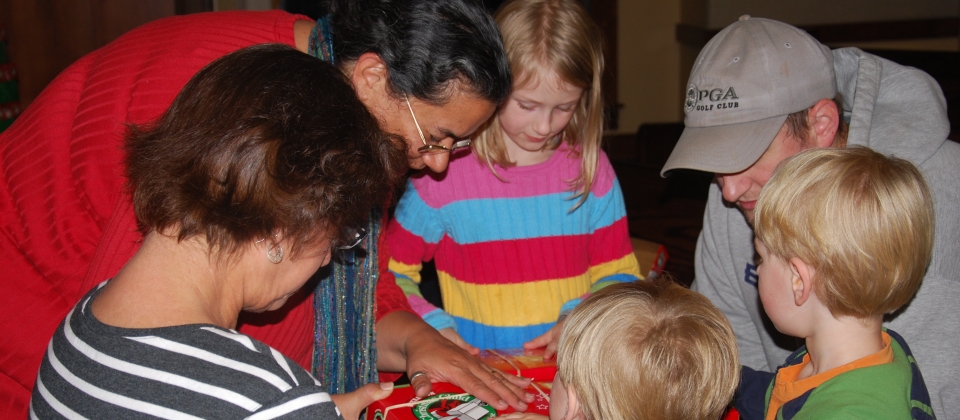 OPERATION CHRISTMAS CHILD 2016 Season Is Here!

From the comfort of our own comfortable homes, we can impact children around the world with a unique message of God's love for them.

Circle 1 is hosting the Operation Christmas Child Center in the Gathering Space before and after our worship services.

Please come by when you can for information and empty OCC Shoeboxes. All the information you need to pack shoeboxes is available at the OCC center in the Gathering Space.

We are asking folks to pack their shoeboxes, then return them by November 13th, when our church will dedicate them.

You may also donate funds to ship shoeboxes or bring items for others to pack at the OCC Center. Please designate Operation Christmas Child on the memo line of any check donations. Thank you for making a difference in the lives of children around the world through Operation Christmas Child.

Item suggestions for Operation Christmas Child shoeboxes include:
Toys: small stuffed animals, balls, small games, dolls, cars, kazoos, harmonicas, small etch-a sketch
School supplies: Spiral notebooks, Pencils, sharpeners, erasers, colored pencils, crayons, coloring books
Personal hygiene items: toothbrushes and toothpaste, brushes and combs, bath cloths, soap

-Please feel free to use some of the items which have already been donated in the collection box located near the OCC table.