Advent Conspiracy
Advent Conspiracy was founded on the radical idea that we can celebrate Christmas humbly, beautifully, and generously. Advent is the story of a wondrous moment when God entered our world to make things right. It is the greatest story ever told and it changes everything—including the way we celebrate Christmas.
Advent Conspiracy is about the entire body of Christ at work in the world. As we worship fully, spend less, give more, and love all, something begins to happen that is greater than any single person, church, or denomination. As the Church, we are telling the story of Jesus to the watching world.
In 2017, First Presbyterian Church was invited to "Worship Fully", "Spend Less", "Give More", and "Love All". As a result, FPC donated over $13,000 for water filters to make clean water available to the people of Chiapas, Mexico through Hebron USA, and Minoterie, Haiti through Real Love Ministries!
This year... as we approach the season of Advent, we are once again encouraged to…
WORSHIP FULLY – Because Christmas begins and ends with Jesus.
SPEND LESS – Free up your resources to support things that truly matter to Jesus.
GIVE MORE – Intentionally and relationally… to offer one another presence, rather than merely presents.
LOVE ALL – radically love others like Jesus loved… the hungry, the thirsty, the sick, the lonely, the hurting…
Starting November 11, 2018 an Advent Conspiracy display will be in the Gathering Space. If you would like to honor someone by donating to one of the following causes:
FPC Disaster Assistance Fund
Hebron USA Clinic in Ocosingo, Mexico
Real Love Academy in Minoterie, Haiti
If you would like to honor someone by donating to a cause: You may take an Honor Card and envelope, and an insert that describes what the organization does, for each person you would like to honor. You may also use an Honor Card to honor someone as you support a cause of your choice. Please make your tax deductible check payable to the ORGANIZATION LISTED ABOVE that you are supporting. You may mail the check yourself, or place it in the "gift box" at the Advent Conspiracy display in the Gathering Space. We will ensure that it is delivered by Christmas.
If you are donating to a cause NOT LISTED above, please mail your check directly to that organization.
If you would like to donate to FPC's Disaster Assistance Fund, please make the check payable to First Presbyterian Church with "Disaster Assistance Fund" in the memo line.
Find out more about the Advent Conspiracy HERE.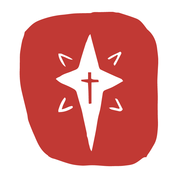 REFLECTION: Who do you most identify with in the Christmas story – Mary, Elizabeth, Joseph, the Shepherds, or the Magi? Each character worshiped God in their own, unique way. How do you best worship God?
"The Advent season is our chance to celebrate the wondrous moment when God entered our world to make things right. It is a season of worship."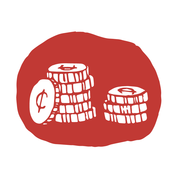 REFLECTION: Slow down. Before you start buying and ordering gifts online, think about each person on your Christmas list. Think about your relationship and what significance it brings to your life. Are you thoughtfully spending or are you mindlessly rushing through the process?
"Spending less does not mean spending nothing. Rather, we strive to thoughtfully evaluate what we support with our spending, and allow our spending to support products, people, and causes that are worthy of being supported."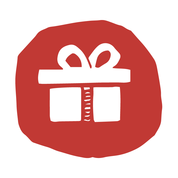 REFLECTION: Immanuel means God with us. From the very beginning, relationships have mattered to God. What would it look like this week for you to focus less on the presents and more on giving your time and presence? "All the prophecies, all the promises, came down to one relational gift. The Father gave the most personal gift ever — his Son."
WEEK 4: Love All
REFLECTION: As Christians, we have personally experienced the radical love of God. In what ways are you tangibly reflecting that same love to the people around you? What about to people across the world? "Christmas is our chance to move closer to those in crisis, not further away. It is our time to notice those who are normally ignored. In short, it is our turn to love as

we have been

loved."