Sunday School: 9:30 am
Bible Discovery
– currently studying
the parables of Jesus… since Matthew is known as the teaching gospel and Jesus used parables in much of his teaching, our main focus will be on the parables in Matthew. Our class will continue to meet on ZOOM lessons at 9:45 AM until we receive further instructions from our staff and session related to returning to in-person study in our church facility.
Leader: Herb Hash
FOCUS – is studying Jesus in the Secular World by Ben Pierce. This series is designed to give an in-depth understanding of the secular mindset, inspire personal revival, and equip us with practical next steps to engage the secular world with the powerful Gospel message.
Genesis – a traditional Bible study class, is presently studying the Gospel of Luke using a study by N.T. Wright
Leader: Harris Prevost and Susan Corey
Koinonia – a multi-generational class for women is studying Esther by Beth Moore
Leader: Kay Stacy
Man to Man – Is currently studying Gospel Shaped Worship by Jared WIlson. As we search the Scriptures together, we will discover that true worship encompasses the whole of life. We will be challenged to worship God every day of the week, will all our heart, mind, soul and strength.
Leader: John Newell
NIKE – The New Testament… using The Bible Project and "What did Jesus Ask?: Christian Leaders Reflect on His Questions of Faith".
Leader: Garner Dewey and Greg Langdon
Social Concerns –

uses "The Wired Word" for our class discussions. Each week there are two topics from which we choose… each topic is related to current social activities.



Leader: Marc Kadyk
ON-GOING GROUPS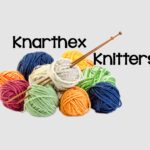 Knarthex Knitters
– Join us on
Wednesdays at 6:30pm
to knit or crochet prayer shawls for our members who need the warmth and comfort of knowing that their brothers and sisters in Christ care for them, pray for them, and give them a tangible gift of that love in concern for their illness or loss of a loved one. Interested in joining this group? Click on "I'm Interested…" below.

Prayer Group
– join pastor Jeff Smith on
Thursdays at 10am
for a time to share joys and concerns and to spend some time praying with one another, even if it's just wordless groans! To join the group one time, or every Thursday, click on "I'm interested…" below.
Weekly classes start the week of 1/25/21
ATONEMENT: Three Views
Wednesdays January 27 – February 10 at 7:00 pm
How do you understand Jesus' death on the cross? Pastor Jeff will focus on the death of Jesus and how the Bible speaks of it in relation to our salvation. We will discuss the three views of the atonement to better understand how scripture speaks of Christ's death and what it means for us, and will also explore contemporary movie clips that visually help us understand these theories better.
Leader: Pastor Jeff Smith
CONNECTIVITY
Wednesdays February 24 – March 17 at 7:00 pm
During this past year, it has been difficult to stay connected. We have had to distance ourselves, worship God in a virtual sanctuary, wrestle with technology, and navigate uncertain times. Join us as we process together how to stay connected with God and each other. We'll discuss how – in a virtual community – to glorify God, provide care and support to each other, tackle technology and journey on the non-anxious path.
Leader: Steve Marks
SEAMLESS: Understanding the Bible as One Complete Story…
Mondays February 1 – March 15 at 7:30 pm
Whether you've grown up hearing Bible stories, or you are new to Scripture, women of all ages are invited to join us as we explore how the whole Bible connects as one beautiful, seamless thread. Gain clarity and confidence as we explore the people, places and promises of God's Word in a fresh way.
Leaders: Sharon Carlton, Krystal Wilson, Mary Beth Walker
THE COLOR of COMPROMISE
Thursdays January 27 – March 18 at 7:00 pm
Understanding our racial history sets the stage for solutions. Given the centuries of Christian compromise with bigotry, believers today must be prepared to tear down old structures and build up new ones. This video study provides an in-depth diagnosis for a racially divided American church and suggests ways to foster a more equitable and inclusive environment among God's people.
Leader: Emma Lipscomb
Click HERE for YOUTH opportunities…
Click HERE for opportunities for CHILDREN…
…currently meeting on ZOOM…
John & Sue Newell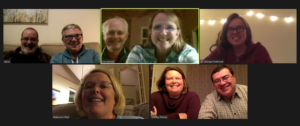 Bert & Julie LaGrone
Tuesdays 6:30 pm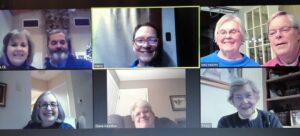 Greg & Heather Langdon
Every other Wednesday 6:30 pm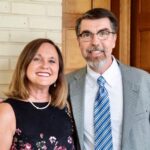 Sam & Anita McMillan
Every other Sunday 6:30 pm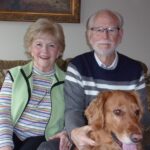 Sharon Carlton
New Chapter Widows Group
2nd Friday 1:00 pm and 4th Saturday of each month.
RightNow Media
First Presbyterian is always looking for ways to serve you as you live out your faith throughout the week. We are inviting you to have a free account to an exciting video library called RightNow Media.
It's essentially the "Netflix of Video Bible Studies" because you will have instant access to thousands of great videos for kids, youth, parents, married couples and more. You can view these videos from your phone, tablet or computer. And you can also view them in a group setting through a TV or projector.
Take a look at this video to find out more, then register HERE…