Sunday School: 9:30 am
Bible Discovery
–
The Christology of Hebrews.
Hebrews proclaims, "The Best Just Got Better!" Our problem is as William Barclay wrote, "When we come to read the Letter to the Hebrews we come to read what is, for the person of today, the most difficult book in the whole New Testament."
Leader: Doug Sterrett Room 103/104
FOCUS – Focused On Christ United by the Spirit… a multi-generational group, does studies that help them grow closer to Jesus and each other. Current study "Dangerous Jesus" by Kevin "KB" Burgess.
Leader: Sue Newell Room 105
Genesis
–
a traditional Bible study class, is presently studying the book of James using the Lifeguide Bible study, "James, Faith That Works" by Andrew and Phyllis Le Peau
Leader: Harris Prevost Conference Room
Koinonia – a multi-generational class for women is studying Spiritual Gifts this summer.
Leader: Kay Stacy Room 111
Man to Man – Is currently discussing scenes from "The Chosen" series, a dramatization of the life of Jesus.
Leader: John Newell Room 112
NIKE
–
is currently doing topical contemporary Bible studies.
Leader: Greg Langdon Rooms 110
Social Concerns –

uses "The Wired Word" for our class discussions. Each week there are two topics from which we choose… each topic is related to current social activities.



Leader: Marc Kadyk Room 206
TNC
–
a group of family minded adults who strive to become spiritually mature, care for one another, and build relationships as we immerse ourselves in God's Word.
Leader: Steve Marks Library

Wednesdays
09/06/23 – 10/25/23
All classes start at 6:00 and end at 7:00pm with family-friendly meals served in the gym starting at 5:15pm.
♦Hearing God: As believers in Jesus Christ, we naturally want to know how we can hear God's voice. Does God speak? Is He speaking to me? The good news is, yes, He is speaking. As you open your spiritual "ears," you will learn the different ways God speaks to you, practical steps to hear from God, how to discern his voice and how to grow your personal relationship with Him.
Leaders: Jason and Susan Hees
♦Knarthex Knitters: Get together for fellowship in knotting and crocheting, sharing knitting tips, patterns, yarn, joys and concerns of members of the church family.
Leaders: The Knitting Ministry Team
♦Women's Bible Study: Luke, Gut Level Compassion Join storytelling theologian Lisa Harper in exploring the Gentile-authored Gospel that embraces the outliers, outcasts, and overlooked with God's outrageous mercy.
Leaders: Sharon Carlton, Liz Michael, Krystal Wilson
♦Women of the Bible: the good and the bad. Looking at both Old Testament and New Testament characters, together we will explore the women who served as Prophets and the important roles that women played in Jesus' ministry.
Leaders: Jane and Jack Butler
♦ Exuberant Bells: We are a group of fun loving bell ringers who all tolerate making mistakes until we get the "hang" of it! It does require a familiarity with reading music, but we will teach you the rest. Bells will meet on Wednesdays, starting August 23 until the Lovefeast on December 3.
Leader: Sylvia Rippy
ON-GOING GROUPS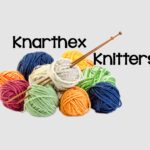 Knarthex Knitters
– Join us on
Wednesdays at 6:30pm
to knit or crochet prayer shawls for our members who need the warmth and comfort of knowing that their brothers and sisters in Christ care for them, pray for them, and give them a tangible gift of that love and concern for their illness or loss of a loved one. Interested in joining this group? Click on "I'm Interested…" below.

Prayer Group
– join the prayer group on zoom on
Thursdays at 10am
for a time to share joys and concerns and to spend some time praying with one another, even if it's just wordless groans! To join the group one time, or every Thursday, click on "I'm interested…" below.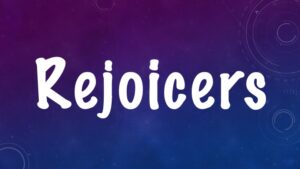 Rejoicers –
is a fellowship group for retirees who get together sweveral times throughout the year. We usually go…. to a minor league baseball game in Hickory, to a play at the Barter Theatre in Abingdon, out to lunch after worship, and other fun things.
Events are posted in the church newsletter. Contact Arlene Steeves to be added to the event email list or click on "I'm Interested…" below.
Click HERE for YOUTH opportunities…
Click HERE for opportunities for CHILDREN…
John & Sue Newell's small group
Meets every other Sunday at 6:30 pm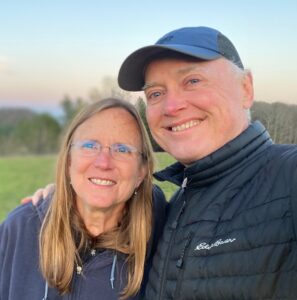 New Chapter Widows Group
Led by Sharon meets twice / month.
Women's Circle
Led by Kay Stacey, Circle 1 meets on the first Tuesday of the month at 9:30am. All women are invited to join!
For more information, please click below:
RightNow Media
First Presbyterian is always looking for ways to serve you as you live out your faith throughout the week. We are inviting you to have a free account to an exciting video library called RightNow Media.
It's essentially the "Netflix of Video Bible Studies" because you will have instant access to thousands of great videos for kids, youth, parents, married couples and more. You can view these videos from your phone, tablet or computer. And you can also view them in a group setting through a TV or projector.
Take a look at this video to find out more, then register HERE…