FPC YOUTH
First Presbyterian seeks to be a family of faith called to have youth grow in the love of Christ, share the good news, and serve the world.
Ways Youth Can Connect:
SUNDAY SCHOOL
Join us from 9:30-10:20 Sunday mornings… we use the LIVE curriculum… you can check it out HERE.
MS students meet in room 142
HS students meet in room 141
YOUTH GROUP
MIDDLE SCHOOL STUDENTS MEET 4:00 – 5:00PM
HIGH SCHOOL STUDENTS MEET 5:30 – 6:00PM
A SHARED MEAL TAKES PL
ACE FROM 5:00 – 5:30PM
YOUTH GROUP MEETS EVERY SUNDAY UNLESS INDICATED BELOW IN THE CALENDAR OF EVENTS….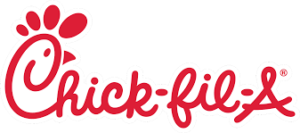 High School Prayer Breakfast is Back!!!
Starting On September 21st, we will gather at Chick-Fil-A at 7:15am. Come and join us for food, fellowship, and a short devotion and prayer before school. Rides to WHS will be available for those who need them afterwards. (Please let us know if you will need a ride).
Pastor Jeff will be leading!
If you have any questions, reach out to Shawn Huntley…