Please click on the link below to join us for worship Sunday morning at
8:45 & 11:00am…
Please click HERE to sign our Online Guestbook
First Presbyterian Church
"Called to Grow, Share, Serve"
Twentieth Sunday after Pentecost
Stewardship Dedication Sunday
October 18, 2020
8:45 & 11:00 AM Worship
Welcome & Announcements Rev. Jeff Smith
The Prelude My Jesus, I Love Thee arr. Jerry Ray
Gathering to Worship God
Responsive Call to Worship Psalm 100 Will Sabillo
Leader: Shout for joy to the LORD, all the earth. Worship the LORD with gladness; come before him with joyful songs.
People: Know that the LORD is God. It is he who made us, and we are his; we are his people, the sheep of his pasture.
Leader: Enter his gates with thanksgiving and his courts with praise; give thanks to him and praise his name.
All: For the LORD is good and his love endures forever; his faithfulness continues through all generations. Let us worship the LORD together!
Song of Praise Glorious Day (Lyrics below) arr. Mark Hall
Confessing Our Sin to God
Prayer of Confession Rev. Jeff Smith
Lord Jesus, you are the giver of all good things. You have modeled true love for all, giving your very life to save us from our sin. Lord have mercy on us, for our lack of faith and trust in you. While you have given everything, we struggle to give you what is rightfully yours. Father, forgive our selfish ways and help us to give freely of our time, talent, and treasure as you have given freely to us. May our lives and hearts declare that you are our greatest treasure. For we offer our prayer to you in the strong name of Jesus Christ our Lord and our Savior. Amen.
Declaration of Pardon
Leader: Friends, believe the Good News of the Gospel!
All: In Jesus Christ we are forgiven. Thanks be to God!
Congregational Response Seek Ye First #175
"Seek ye first the kingdom of God and his righteousness,
and all these things shall be added unto you. Al-le-lu, al-le-lu-ia!"

Passing The Peace Rev. Jeff Smith You are encouraged to text one another and pass Christ's peace.
Sharing with our Children Erin Fowler
Choral Anthem We Lift Our Voices (Lyrics below) #710
Listening to the Word of God
First Reading: Psalm 136 (Unison) Will Sabillo
Second Reading: Luke 19:1-10 Steve Marks
Leader: The Word of the Lord.
People: Thanks be to God!
Word of God Proclaimed Rev. Jeff Smith
Thankful – "For God's Love"
A Reflection on Stewardship Jeff and Gay Lynn Williams
Responding to the Word of God
Affirmation of Faith Apostles' Creed
I BELIEVE in God the Father Almighty, Maker of heaven and earth,
And in Jesus Christ his only Son our Lord; who was conceived by the Holy Ghost, born of the Virgin Mary, suffered under Pontius Pilate, was crucified, dead, and buried; he descended into hell; the third day he rose again from the dead; he ascended into heaven, and sitteth on the right hand of God the Father Almighty; from thence he shall come to judge the quick and the dead.
I believe in the Holy Ghost; the holy catholic Church; the communion of saints; the forgiveness of sins; the resurrection of the body; and the life everlasting. Amen.
Prayers of the People and the Lord's Prayer Will Sabillo
Responding as Faithful Stewards of God's Good Gifts
Our Tithes and Offerings:As we give to the Lord, we encourage you to give one of two ways:
You may send a check directly to the church by mail:


(131 Big Valley St. Boone, NC 28607)
You may go to www.firstpresboone.org and click on the "Giving" button, to give online
Offertory Take My Life (Lyrics below) arr. Chris Tomlin
Doxology Praise God from whom all blessings flow;
Praise God, all creatures here below: Alleluia! Alleluia!
Praise God, the source of all our gifts!
Praise Jesus Christ whose power uplifts!
Praise the Spirit, Holy Spirit! Alleluia! Alleluia! Alleluia!
Prayer of Dedication Steve Marks
Going to Serve We Are One in the Spirit (Lyrics below) #300
Being Blessed to Be a Blessing Rev. Jeff Smith
Being Sent Into The World
Glorious Day (Living He Loved Me)
Verse 1
One day when heaven was filled with His praises
One day when sin was as black as could be
Jesus came forth to be born of a virgin
Dwelt among men my example is He
The Word became flesh
And the light shined among us His glory revealed
Chorus
Living He loved me dying He saved me
Buried He carried my sins far away
Rising He justified freely forever
One day He's coming
O glorious day O glorious day
Verse 2
One day they led Him up Calv'ry's mountain
One day they nailed Him to die on a tree
Suffering anguish despised and rejected
Bearing our sins my Redeemer is He
The hand that healed nations
Stretched out on a tree And took the nails for me
Chorus
Verse 3
One day the grave could conceal Him no longer
One day the stone rolled away from the door
Then He arose over death He had conquered
Now is ascended my Lord evermore
Death could not hold Him
The grave could not keep Him From rising again
Chorus
Bridge
One day the trumpet will sound for His coming
One day the skies with His glories will shine
Wonderful day my beloved one bringing
My Savior Jesus is mine
Chorus
Ending
O glorious day glorious day
O glorious day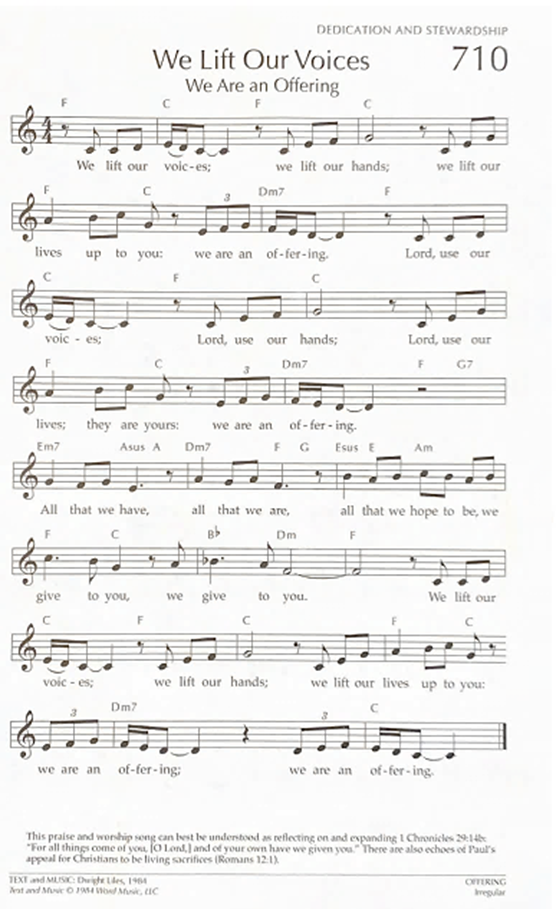 Take My Life
Verse 1
Take my life and let it be consecrated
Lord to Thee
Take my moments and my days
Let them flow in ceaseless praise
Take my hands and let them move
At the impulse of Thy love
Take my feet and let them be
Swift and beautiful for Thee
Verse 2
Take my voice and let me sing
Always only for my King
Take my lips and let them be
Filled with messages from Thee
Take my silver and my gold
Not a mite would I withhold
Take my intellect and use
Ev'ry power as You choose
Chorus
Here am I all of me
Take my life it's all for Thee
Verse 3
Take my will and make it Thine
It shall be no longer mine
Take my heart it is Thine own
It shall be Thy royal throne
Take my love my Lord I pour
At Your feet its treasure store
Take myself and I will be
Ever only all for Thee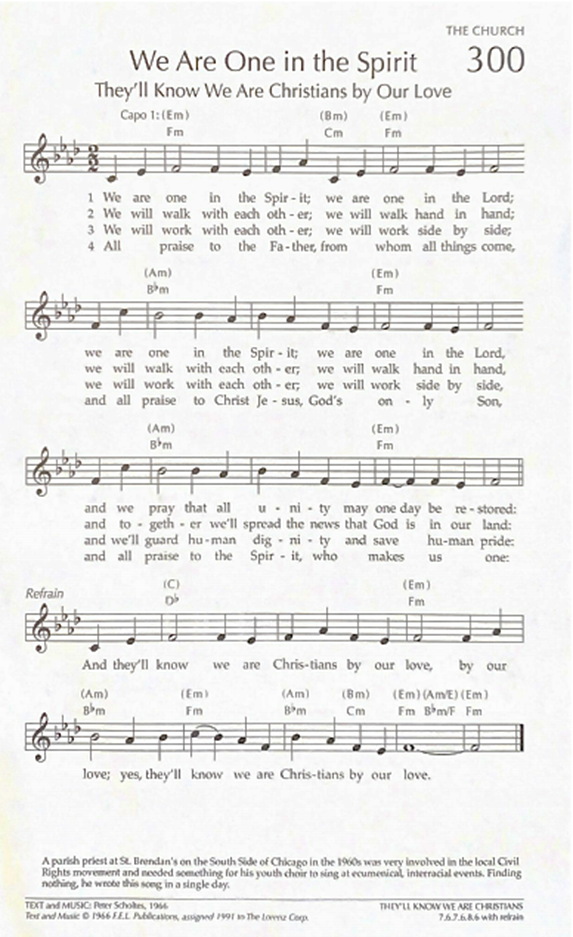 ​