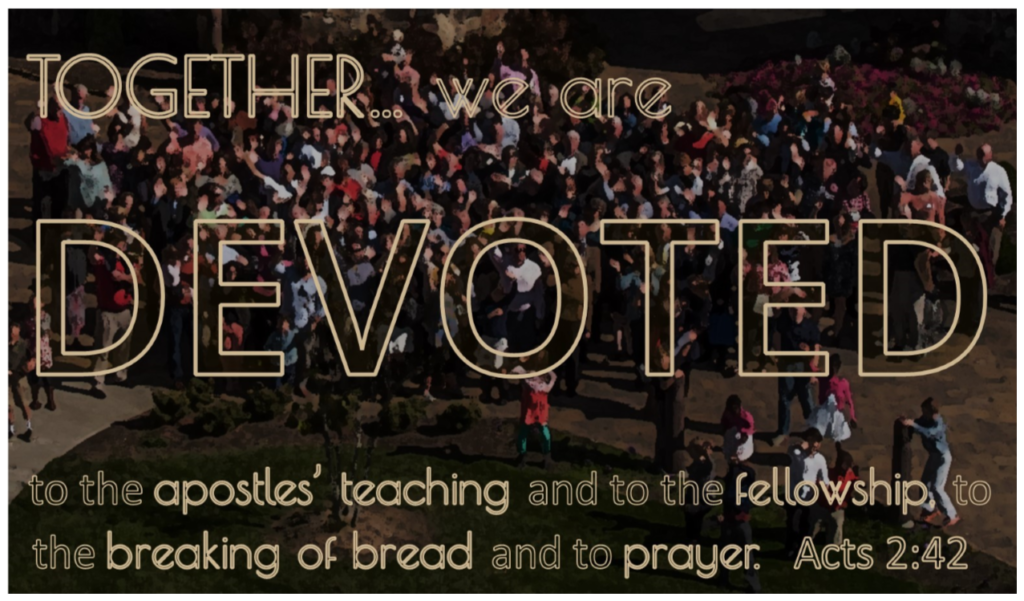 Dear Church Family,
In the book of Acts, Luke describes how the church came into being when the disciples received the gift of the Holy Spirit at Pentecost. Through the power of the Holy Spirit, they were able to speak boldly about their Lord and Savior, Jesus, who welcomes everyone to follow him. Their Spirit-filled preaching reached thousands of new converts exploding the church into being and bearing witness as Jesus had said – to the "ends of the earth". Some 2,000 years later the Church continues to grow and spread the message of the good news of Jesus Christ. We are recipients of the same message that we also proclaim in both word and deed, through the power of the Holy Spirit.
Over the next three Sundays we will be looking at three different passages in the book of Acts that have much to say to us in regards to being God's church. These passages remind us of our collective call of living out our faith with our time, our talents, and our resources. You see, God blesses the church who lives out their call; those who follow Jesus in his way of "being" and "doing" together. This has been evident at FPC in the past and I continue to pray that will be the case moving forward in the future!
As we reflect on God's faithfulness and call in our lives, I invite you to prayerfully consider how you can follow Jesus by participating in the privilege of giving of your time, talent, and treasure to support the mission of God's work in and through FPC Boone. Together, in our giving, we are led by the power of the Holy Spirit as witnesses of Christ's grace, using our collective resources to share his good news in our community and all over the world. Brothers and sisters in Christ, I challenge you to prayerfully consider how you can contribute to God's work in 2019 in two specific ways:
To make a commitment to serve God with your time, and talents, and
To make a pledge to give of your financial resources, so that our operating budget may support the mission of the church.
Below you will find a printable version of the 2019 pledge card. Prayerfully consider how God is leading you to respond for 2019, and bring the completed pledge card with you to our combined worship service on Sunday, October 21 at 10:30am. Or, you may mail your card to FPC… 131 Big Valley St… Boone, NC 28607. You may also make your pledge online using the PLEDGE button below. Just like the first apostles, may the Holy Spirit lead us, so that we may be a church in which God continues to "add to our number daily those who are being saved." (Acts 2:47b) Friends, may we do so joyfully together!
Grace and Peace,
Pastor Jeff