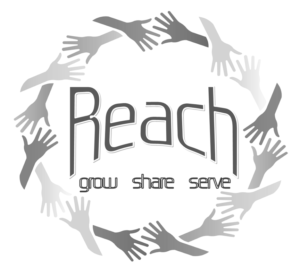 WEDNESDAYS
09/06/23 – 10/25/23
DINNER 5:15pm CLASSES 6:00-7:00pm
COST: $5.00/PERSON CHILDREN: 6 & under: $3.00 2 & under: free FAMILY MAX: $15
College students eat for FREE!
[Scholarships are available upon request… contact Steve Marks: steve@firstpresboone.net ]
To sign up for classes and / or dinner, use the registration form below, or sign up at the REACH Wednesday display in the Gathering Space.
♦ HEARING GOD: As believers in Jesus Christ, we naturally want to know how we can hear God's voice. Does God speak? Is He speaking to me? The good news is, yes, He is speaking. As you open your spiritual "ears," you will learn the different ways God speaks to you, practical steps to hear from God, how to discern his voice and how to grow your personal relationship with Him.
Leaders: Jason and Susan Hees
♦KNARTHEX KNITTERS: Get together for fellowship in knitting and crocheting, sharing knitting tips, patterns, yarn, joys & concerns of members of the church family.
Leader: Knitting Ministry Team
♦WOMEN'S BIBLE STUDY: Luke, Gut Level Compassion, Join storytelling theologian Lisa Harper in exploring the Gentile-authored Gospel that embraces the outliers, outcasts, and overlooked with God's outrageous mercy.
Leaders: Sharon Carlton, Liz Michael, Krystal Wilson

♦WOMEN of the BIBLE: the good and the bad. Looking at both Old Testament and New Testament characters, together we will explore the women who served as Prophets and the important roles that women played in Jesus' ministry.
Leaders: Jane and Jack Butler
♦CHANCEL BELLS: Meet at 6:00pm in the choir room!
Leader: Sylvia Rippy
~~~ MIDDLE AND HIGH SCHOOL YOUTH ~~~
♦ What Does It Mean to Be Chosen? The Chosen, the groundbreaking streaming television series about the life of Jesus, is an interactive bible study to get the most out of the show and the content. Each bible study session will go along with an episode from Season 1. Come learn about the Old and New Testaments in a fresh new way with Shawn Huntley!!!
~~~CHILDREN~~~
♦Children ages 4 yrs- 5th Grade: Rooted in Wonder: a Bible study using nature and creation to nurture faith. Birds, bugs, snakes, flowers, and weather are some of the topics to be explored outside while getting a little dirty. Laura Brown will also lead the children in music occasionally. Childcare will be provided for those under 4 years and class will end promptly at 7 pm.
♦Children birth – 3 yrs: Nursery is provided for children ages birth-3 years with a Bible story and instrument play.
Steve Marks
Director Adult Christian Education
Email: steve@firstpresboone.net
Phone: 828-264-3906