CONNECT to FPC during COVID 19…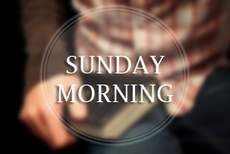 Adult Sunday School
Most of our Adult Sunday School classes have shifted to virtual class time on Sunday mornings. If you haven't had the opportunity to attend a class at the church, here is your chance to come to class from the comfort of your home! If you are interested, please email Steve Marks at
steve@firstpresboone.net
to connect with our Sunday School teachers.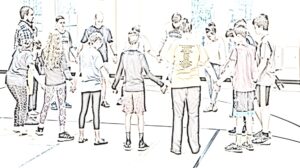 Zooming into Youth…
As we continue to creatively access and transition into a socially distant world, we want to maintain a Gospel community for our youth. To provide this, we will continue to use ZOOM meetings as a way to continue youth group on Sundays from 4 to 5 PM, and we will continue doing ZOOM lunch hangouts on Tuesdays and Wednesdays from 12 to 1 PM. We also plan to provide further opportunities to connect as well as activities in the upcoming weeks. If you would like to have the link sent directly to you or your teen's email or if you have any questions, please email Will Sabillo at
Will@firstpresboone.net
.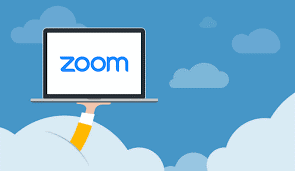 Children's Ministry Connections
Each Sunday Erin will share an object lesson about God's love for ALL people. Don't forget our Bible is our greatest resource to handle every situation. Concerning the current racism issues, the stories of Ruth, the Samaritan woman, and the Good Samaritan are a few to read and discuss with your families.
The 4th and 5th grade class will meet via zoom at 9 am on Sunday mornings. Email Erin if you need the zoom link or you would like the Sunday school object lesson:
erin@firstpresboone.net

Pastor Jeff is hosting a Zoom prayer time on Thursdays at 10:00am… a time to share joys and concerns and to spend some time praying with one another, even if it's just wordless groans! If you are interested in participating please email Steve Marks –
steve@firstpresboone.net
and let him know. He will email you the zoom link information for you to join.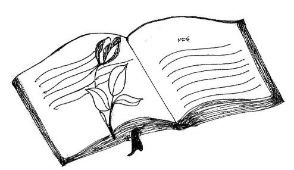 New Chapter Widows Small Group…
Providing comfort, support and encouragement to widows in Jesus's name. New Chapters is meeting weekly on ZOOM… contact Sharon Carlton or Tammi Zaidel at
tammi@firstpresboone.net
to find out more.
The Knarthex Knitters are getting together using ZOOM with a common bond… knitting and crocheting with a purpose… what results are relationships formed that continue to grow and many lives are touched by the fruit of their labor. Join us to knit or crochet prayer shawls for our members who need the warmth and comfort of knowing that their brothers and sisters in Christ care for them, pray for them, and give them a tangible gift of that love in concern for their illness or loss of a loved one.
Move Your Feet
Participants may walk or run. Set a weekly goal and track yourself in steps or miles.
Send a weekly picture of yourself holding a sign announcing you have completed your set goal. Pictures will be shared on our media.
#FPCMOVEYOURFEET