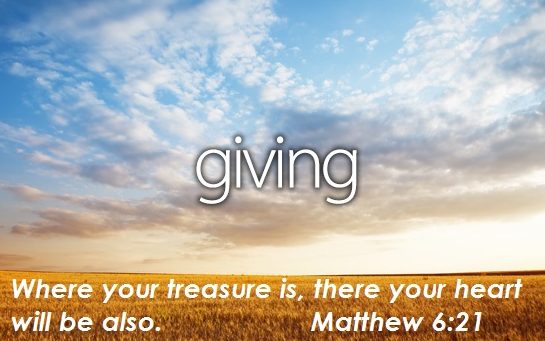 Giving at First Presbyterian is an opportunity to express our gratitude for God's extraordinary gifts to us…..
A Giver At FPC understands that…
Giving is a year-round commitment
Giving is about actively caring for God's creation
Giving is a lifestyle modeled by Christ
Giving is more than making a financial pledge to the annual budget
Giving is a joy not a burden
Giving is a disciple's opportunity to share time, talents, and resources
Giving is a response to God's incredible gift to the world-Jesus Christ
FPC offers convenient ways to make contributions to the church…

OPTION 2
If you give the same amount each week or month, and you would like to use the electronic funds transfer method, fill out a form with your banking information and indicate the amount and timing of the contribution. To receive a form and start the process, please send an email to
jennifer@firstpresboone.net
.
OPTION 3
Use your bank's bill pay feature making the check out to First Presbyterian Church – Receiving Treasurer. In the event that you need to distribute the amount to a designated fund other than your normal pledge, send an email to
jennifer@firstpresboone.net
with the specifics.
OPTION 4
Give via the weekly offering or by mailing your offering to the church office at:
131 Big Valley Street
Boone, NC 28607