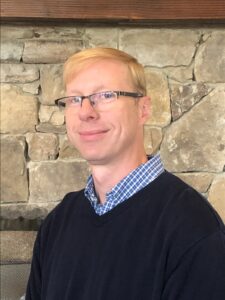 Jeff Smith, Pastor
Jeff is a native of Blowing Rock, NC and is grateful to God to serve as pastor at FPC. He is a graduate of Montreat College (B.A. Bible and Religion), a graduate of Union Presbyterian Seminary (M. Div.) and a Doctor of Ministry at Union Presbyterian Seminary. He served three different congregations during 14 years of ministry in South Carolina (Bennettsville, Spartanburg, and Columbia) and has been the pastor at FPC since 2014. He is passionate about sharing the good news of Jesus Christ and empowering the church in Christ's mission to the ends of the earth. His wife, Angela, works for Water Mission, a non-profit ministry that provides safe and clean water to impoverished areas around the world. They have two sons, Brennan and Lawson. In his spare time, Jeff enjoys trout fishing, UNC Basketball, and spending time camping with his family.
Jennifer Jones, Office Administrator
Jennifer has been the office administrator at FPC since January 2002. Some of her responsibilities include the weekly newsletter, bulletins, financial records for the church and FMO, membership records as well as being a source of support to staff and to the congregation. She lives in Todd with husband, Greg, and boxers Zeus and Zoe. She has two wonderful sons, two beautiful daughters-in-law, 3 grandsons and 1 granddaughter. Jennifer loves her family, dogs, shopping, and photography, anything to do with technology and computers, cooking and kitchen gadgets.
Steve Marks, Pastoral Associate, Congregational Care
Steve Marks and his family relocated to Boone from Greensboro in the spring of 2011 and they have been members of First Presbyterian Church ever since arriving in the High Country. Steve has worked with youth and college students for several years and now serves as the Adult Ministry Director and the Pastoral Associate. Steve graduated from Guilford College with a Bachelor of Arts degree and completed the Congregational Leadership Program at the University of Dubuque Theological Seminary. Sensing God's call to ordination, Steve is enrolled in the Master of Divinity program at Union Presbyterian Seminary in Charlotte. In addition to his work with the church, Steve volunteers with the Cove Creek Fire Department. He enjoys every aspect of mountain weather along with a good cup of coffee with friends!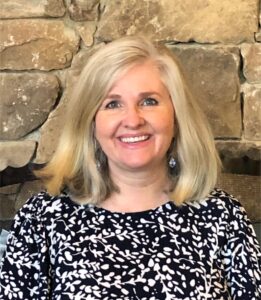 Erin Fowler, Director of Children's Ministries
Erin has her BA and NC teaching license. She has been a preschool teacher most of her adult life, most recently at First Morning Out. Erin enjoys being a mom to a brood and a grandma. Most importantly, she enjoys sharing God's love with His people.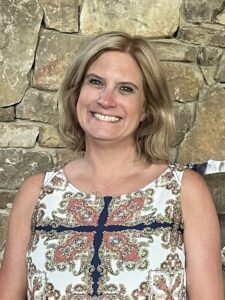 Shawn Huntley, Director of Youth Ministries
Shawn received both her BA and MA from Appalachian State University. As a member of FPC, Shawn has been active in both Adult Sunday School and the Women's Reach Bible Study. During her most recent Women's Reach class it became apparent that God was calling her to engage deeper into the life of the church. After much prayer and contemplation, she acknowledged the call to serve with the Youth. Shawn resides in Valle Crucis with her husband Chuck, their middle school daughter and dog Otis. She also has two children currently attending college.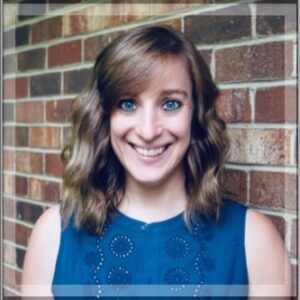 Larke Blanton, Director of Adult Christian Education
Pastor Larke Alexandria Blanton is the senior pastor of ReGeneration Church based in Boone. After graduating from Appalachian State with a degree in Psychology in May 2013, Larke completed her Master of Divinity degree from Wake Forest University in 2015. She bleeds black and gold and has a reference to App State football in every sermon preached during football season. Larke recently completed a master's degree in Marriage and Family Therapy.
In addition to serving in ministry at ReGen, Larke is a Licensed Marriage and Family Therapy Associate in Washington State. She serves as a couples counselor with Inside Passage Relationship Counseling. Combining both the callings of ministry and marriage and family therapy; Larke hopes to bring a unique, healing experience for her congregants as well as her clients. With a heart for faith development, Christian education, and a love for serving the community, Larke is thrilled for the opportunity to partner with Pastor Jeff and First Presbyterian Boone coordinating Adult Christian Education opportunities. Pastor Larke is married to Jamie, worship director for ReGeneration Church, and they are excited for this new step and collaboration!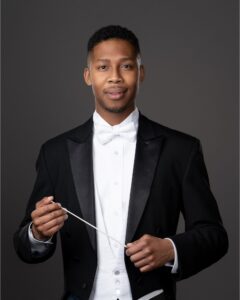 Brandon Winbush, Choir Director
Brandon is a graduate of Appalachian State University, where he studied piano with Dr. Rodney Reynerson and choral conducting with Dr. Stephen M. Hopkins. He is currently pursuing a masters in choral conducting at the University of North Carolina at Greensboro.
Brandon spent six years as choral director and piano teacher at Watauga High School in Boone, where he was awarded "Teacher of the Year" for the 2021-2022 school year. Brandon's Choirs have been invited to sing at Carnegie Hall in New York, The Biltmore Estate in Asheville, NC, and conferences for the NC chapters of both the American Choral Directors' Association and the National Association for Music Education. He also serves as choral director for Cannon Music Camp at the ASU Hayes School of Music.
A lifelong lover of church music, Brandon grew up in both the Episcopal and Presbyterian musical traditions, and has served several congregations in the high country as a pianist, organist, and choir director. He is in his fourth year at First Presbyterian, having served as accompanist, and now serving as director of the Chancel Choir.
Tyler Dellaperute,
Pianist
Tyler joined our staff as our new pianist in August, 2022. Tyler has a B.A. in Music from Cedarville University and is a recent graduate of ASU with a M.M. in Piano Performance with an added Certificate in Music Theory Pedagogy. He has been playing the piano since he was in middle school and has grown up the son of a Baptist pastor. He brings the comfortability of playing both contemporary and traditional music. Tyler has worked with Brandon Winbush at Watauga High School and through music camps at ASU.

Cindy Clawson, Worship Band Leader
Cindy has a wide background of musical experience. She has been a church musician for 30 years in various positions as Choir Director, Church pianist, attempted organist (but her legs were too short), Children's Choir Director, Hand bell Director and just about whatever has come up in music. She has also worked as a public school music teacher. Wherever her family moved she found some available position in a school from grades K-12. Her favorite public school forum was directing high school chorus. As life brought new challenges and different circumstances Cindy took on a job at Boone Drug, Inc. This is where she gets to work with a great group of people every day. Cindy has 3 children.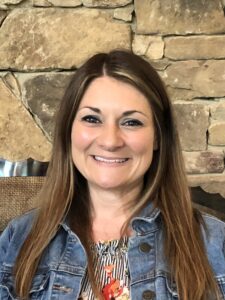 Brooke Hollar, First Morning Out Preschool Director
Brooke has a passion for children and has worked with children what seems like her whole life. She graduated ASU with a degree in Special Education. Brooke is married to her high school sweetheart John, they have 4 children. She enjoys the outdoors, their farm, managing an online boutique, and spending time with her family. She looks forward to serving all the FMO families and growing our preschool program.
Ruth Dotson – Mission
Kim McAulay – Worship
Gary Moss – Finance & Stewardship
Cathy Simpson-Koch – Communications
Neville Chaney – Property & Personnel
Frank Mayberry – Communications
Greg Warmuth – Finance & Stewardship
Allison Harrison – Worship
David Kesler – Property & Personnel
Carrie Merschat – Christian Education
Anna Lehman – Clerk of Session
Class of 2023
Pete Barr
Mary Linda Dooley
Steve Edwards
Liz Michael