Children's Ministry at FPC…
Children's ministry mission… to make disciples of every child and every family as they experience God's love and follow Jesus for a lifetime.
SUNDAY SCHOOL
K – 5th graders "walk" through the Bible each week using The Gospel Project curriculum where children experience the stroyline of the Bible. PreK – 1st graders… Room 149, 2nd – 3rd graders… Room 129, 4th – 5th graders… Room 128
Infants – 3 year olds receive loving care from screened caregivers while playing with age appropriate toys in a stimulating, safe environment in Room 146.
CHILDREN'S CHURCH
Following the Children's Message at the 8:45 and 11:00am services, children who are 4 years – 6 years old may go to Children's Church in Room 153. In their mini-worship service, children learn about God's amazing presence and His plans for them through lessons, crafts, snacks and activities.
REACH WEDNESDAY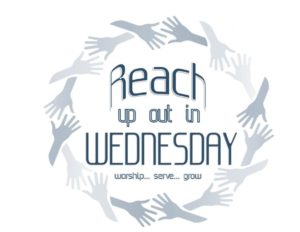 Join us on Wednesday nights during our Fall/Winter and Winter/Spring semesters of REACH WEDNESDAY. Families gather at 5:15pm for dinner time fellowship, followed by classes at 6:30pm.Birth – 3 yr olds: will engage in music, stories, and age-appropriate play
Pre-K – 5th Grades:
6:15 – 6:30pm – Lesson Activities
6:30 – 7:00pm – Video (Superbook for the older class and Quigley's Village for the younger)
7:00 – 7:30pm – Free-play in the gym
KINGDOM KIDS
K-5th graders meet for inspiration, fellowship and mission once a month during the school year.
COTILLION COLLISION
Where Manners and Fun Met!
When: April 15th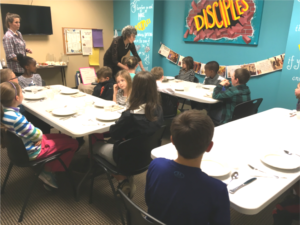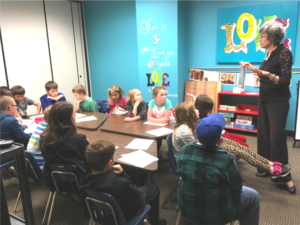 Who: Kids Kindergarten – 5th Grades
Come and have fun while learning some etiquette! We will have a trained cotillion professional teaching the kids table etiquette with a chance to practice. Your child may come home with some new behaviors at meal time. You'll believe it when you see it. Be prepare to be amazed!!!
Winter VBS 2018
Wild West Bible Adventures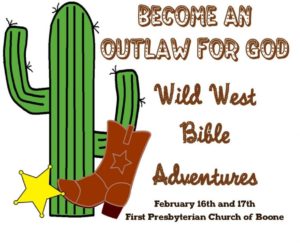 Beat winter cabin fever with some Vacation Bible School fun in February! VBS isn't just for the sum
mer anymore!
Join us on Friday evening, February 16th and Saturday February 17th for First Presbyterian Church of Boone's Winter VBS! We'll be going on a wild west adventure where we'll be learning about being Outlaws for God! The entire family is invited to join in the fun on Friday evening and children, ages 4 years old to 5th grade, are invited to join us on Saturday.