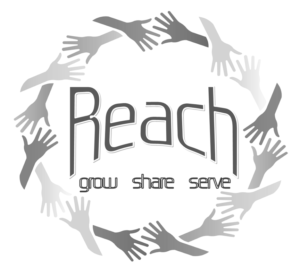 09/07/22– 10/26/2022
DINNER 5:15pm CLASSES 6:15-7:30pm
COST: $5.00/PERSON CHILDREN: 6 & under: $3.00 2 & under: free FAMILY MAX: $15
College students eat for FREE!
[Scholarships are available upon request… contact Steve Marks: steve@firstpresboone.net ]
To sign up for classes and / or dinner, use the registration form below, or sign up at the REACH Wednesday display in the Gathering Space starting Sunday, August 21.
____CAREGIVING ESSENTIALS: This class is designed for those who are presently caregivers and those who one day will be caregivers… If your season of caregiving is upon you or soon to be, this class is for you. Join us for information and conversation about the essentials of caregiving, with topics to include compassionate care, legal matters, end of life planning, understanding palliative and hospice care, and support for the caregiver.
Leader: Doug Sterrett
____CORNHOLE and COLOSSIANS: EVERYONE, including high school and middle school students, is invited to join us for lively discussion and fellowship as we explore Paul's message to the Colossians and toss beanbags at raised, angled boards across the lawn. We will dig into the Apostle's letter to the church in Colossae as he explains the transformative power of the Gospel. Leader: Steve Marks
____ JONAH: This class will complement the Jonah series that Pastor Jeff will be preaching on by digging deeper into some material he will not have time to cover. We will look at where Jonah fits in the canon, the type of literature it is, to whom it was most likely written and when, and what the Holy Spirit is saying to us today through its message.
Leader: Herb Hash
____KNARTHEX KNITTERS: Get together for fellowship in knitting and crocheting, sharing knitting tips, patterns, yarn, joys & concerns of members of the church family.
Leader: Knitting Ministry Team
____ OFFICER TRAINING for newly elected Elders & Deacons
Leader: Pastor Jeff Smith
____WOMEN'S STUDY: "Find Your People" by Jennie Allen God created us for deep, safe community connections. Come discover five biblical life patterns that help us engage and explore life together through all the different chapters of life. Join us in person or on Zoom.
Leaders: Krystal Wilson, Shawn Huntley, Kay Stacy & Sharon Carlton
~~~YOUTH ~~~
____CORNHOLE and COLOSSIANS: High school and middle school students, along with other "youthful" members of our church family will come together to teach Steve Marks how to play cornhole and spend some time discussing Paul's message to the Colossians.
~~~CHILDREN~~~
____Children ages 4 yrs- 5th Grade – Building Faith Brick by Brick: Children will hear parables from Jesus and respond by creating scenes using Legos. Also included will be a time for discussion, reflection, prayer, and a story related snack. This will serve as an imaginative way to explore the teachings of Jesus with God's young people.
____Children birth-3 yrs: Nursery care with a story and activity from the Jesus Storybook Bible
Steve Marks
Director Adult Christian Education
Email: steve@firstpresboone.net
Phone: 828-264-3906