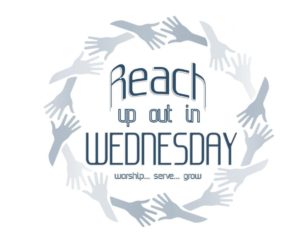 09/11/19– 10/30/19
DINNER 5:15pm CLASSES 6:15-7:30pm
COST: $5.00/PERSON CHILDREN: 6 & under: $3.00 2 & under: free FAMILY MAX: $15
College students eat for FREE!
[Scholarships are available upon request… contact Tammi Zaidel at tammi@firstpresboone.net ]
ADULT AND COLLEGE CLASSES
Registration starts on Sunday, August 25! Offerings for the fall 2019 semester of REACH WEDNESDAY for ALL ages:
____ MEN'S STUDY Using the Curriculum from John Eldredge's Wild at Heart, Discovering the Secret of a Man's Soul, this class will delve into the issues of being a man of faith in a relationship with a woman. Are you bored? Are you aware of the deepest desires of your heart? Afraid of risk? What is "authentic masculinity" as opposed to a "macho man" mentality? Where does a man find validation, at work, or with your woman, or some other source? Eldredge urges men to take time out and come to grips with the desires of their hearts. This is a dynamic and powerful look into men's souls… a great place to start growing in your relationship.
Leaders: Jonathan Lehman and Gary Burke
____ PROVERBS is one of the three books of wisdom literature in the Old Testament. We will study its historical background, its place in the Hebrew canon, and its relevance to the cultures and personalities which produced it. We will also focus on its ageless relevance as we apply its truths to our own time. Leader: Herb Hash
____ SMALL GROUP EXPERIENCE As a result of Beyond 2020, a Small Group Ministry is coming to FPC! Think about how you came to know Christ, or how you have grown in your faith. More than likely, God has used one or more people to make a tremendous difference in your life. Join us to learn how small groups can make a difference in your life and what to expect as a member or leader of a small group. Leaders: Sam McMillan & Sue Newell
____ KNARTHEX KNITTERS: The Knarthex Knitters get together for fellowship in knitting and crocheting, sharing knitting tips, patterns, yarn, and joys and concerns of members of the church family. We have a wonderful, relaxing time.
Leader: Julia Pedigo
____ HAND BELLS
~YOUTH –
ACTING OUT is a drama workshop for middle and high schoolers. We will be producing BELIEVE, by Fay Couch Reeves as a Christmas play. There are acting roles involved in this project as well as stage managing, props and costumes, set building, and music. Everyone is invited to be a part of the project on stage or off!
~CHILDREN~
Birth – 3 yr olds: will have Bible stories, music and play time.
Pre-K – 5th Grades: will actively learn about mission work in Mexico through Bible study, music, and hands on activities. We will learn about Mexican culture and the mission work our church supports in Mexico. We will work on a mission project to be sent with our Medical team going to Ocosingo this fall. Our aim is to open kids' eyes to see the needs of people around the world and to inspire kids to minister to others through mission work here and abroad.
REACH WEDNESDAY MEALS Served 5:15—6:00pm
Sept 11 BBQ, baked beans, slaw, rolls, mac & cheese
(Woodlands)
Sept 18 Breakfast for Supper
(Meal Team: Men's Class)
Sept 25 Burgers / meat & veg, chips, veggie/fruit tray
(Come Back Shack)
Oct 2 Fried Chicken mashed potatoes, green beans, biscuits
(Daniel Boone Inn)
Oct 9 Baked Ziti, salad, bread
(Meal Team: Margaret & Russell Headrick, Sue Newell)
Oct 16 Steak Burritos / Chicken Burritos / Vegan Burritos
(Barberitos)
Oct 23 Pizza, veggie tray, dessert
(Papa Johns)
Oct 30 BBQ, baked beans, slaw, rolls, mac & cheese
(Woodlands)
Kids PB & J available every evening
To register for REACH WEDNESDAY, fill out and submit the form below…
Steve Marks
Director Adult Christian Education
Email: steve@firstpresboone.net
Phone: 828-264-3906