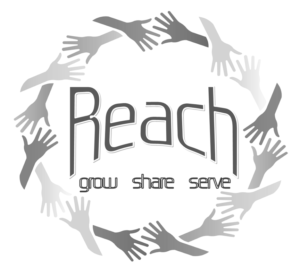 WEDNESDAYS
01/25/23 – 03/22/23
DINNER 5:15pm CLASSES 6:15-7:30pm
COST: $5.00/PERSON CHILDREN: 6 & under: $3.00 2 & under: free FAMILY MAX: $15
College students eat for FREE!
[Scholarships are available upon request… contact Steve Marks: steve@firstpresboone.net ]
To sign up for classes and / or dinner, use the registration form below, or sign up at the REACH Wednesday display in the Gathering Space starting Sunday, January 8.

♦ EVIDENCE OF GOD: Finding evidence of God in the convergence of science, Scripture, archeology, prophecy and Old Testament types foreshadowing Christ.
Leader: Doug Sterrett
♦KNARTHEX KNITTERS: Get together for fellowship in knitting and crocheting, sharing knitting tips, patterns, yarn, joys & concerns of members of the church family.
Leader: Julia Pedigo and the Knitting Ministry Team
♦WORSHIP TECH: What makes a meaningful worship service? A strong message delivered with passion and clarity? Music that's a proclamation of God's glory and stirs our hearts? Bold prayers of forgiveness and thanksgiving? Maybe all the above? There's one item common for each of these components: the leaders all need to be seen and heard! Come learn how we make things happen. The first classes will focus on the basics of sound, and specific details of FPC's sound will be sanctuary lighting system, then video streaming, and then ProPresenter software. Being part of the class doesn't commit anyone to assisting during services.
Leader: Kelvin Gryder

♦WOMEN'S STUDY: Divided We Stand: "We live in divided times. The tension of disagreement is felt at dinner tables, church gatherings, board rooms, and beyond. But Jesus lived in divided times too. He modeled how to love people who were wildly different from him, and he calls us to do t♦he same." Join us as we learn how we can approach differences and disagreements with curiosity, humility, and love.
Leaders: Liz Michael, Krystal Wilson, and Sharon Carlton
♦CHANCEL BELLS: Meet at 6:00pm!
Leader: Sylvia Rippy
~~~YOUTH ~~~
♦JONAH: Climb aboard and settle in as Shawn Huntley leads the youth to discuss how God uses extraordinary circumstances to break our hearts of selfishness, convince us of God's tender care and unite our lives to God's Glory. We will have a "whale" of a time!
~~~CHILDREN~~~
♦Children ages 4 yrs- 5th Grade: Sciency-Fun Wow! Surprising Bible Lessons: Join Erin Fowler to participate in exciting science fun that focuses on the life of Jesus. Children will also practice melodee bells in preparation for a Foley Center visit and Palm Sunday worship.

♦Children birth – 3 yrs: Nursery is provided for children ages birth-3 years with a Bible story and instrument play. play.
Steve Marks
Director Adult Christian Education
Email: steve@firstpresboone.net
Phone: 828-264-3906