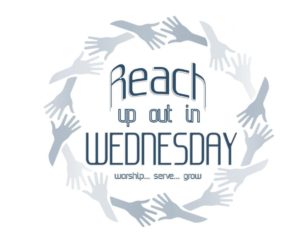 01/29/20– 03/25/2020
DINNER 5:15pm CLASSES 6:15-7:30pm
COST: $5.00/PERSON CHILDREN: 6 & under: $3.00 2 & under: free FAMILY MAX: $15
College students eat for FREE!
[Scholarships are available upon request… contact Tammi Zaidel at tammi@firstpresboone.net ]
BLOCK 1 1/29/20 – 2/19/20
ADULT TEACHER TRAINING: will cover the following topics: class organization, adult age groups and characteristics, teaching methods, developing a plan for teaching one class or a series of classes, good sources and how to use them in lesson preparation, sound theology and biblical interpretation, and the characteristics of a good teacher. Leader: Herb Hash
BIBLE STORIES for ADULTS (4 weeks): is a class for anyone – those who know a lot about the Bible, and for those who want to know more about it. We will study the stories of Creation, Esther, Jonah, and the only miracle recorded in all four gospels, the Feeding of the 5,000. Bring your Bible with you as we will be reading these stories together. Leader: Jeff Smith
DISCIPLESHIP: "Teaching Christians to make disciples who make disciples. We do this by providing training, resources, and an open space to ask questions and delve deeper into fulfilling the Great Commission." It will be composed into 3 major parts—lecture/presentation, small group discussion, and forum style Q&A. Leaders: Will & Maggie Sabillo
WOMEN'S STUDY: Discerning the Voice of God by Priscilla Shirer – discover the root to clear and daily communication with God – humble obedience. Learn how surrender unlocks His many blessings intended for us, centers us in His will, and helps us discern His voice in everyday life. Leader: Krystal Wilson
KNARTHEX KNITTERS: get together for fellowship in knitting and crocheting, sharing knitting tips, patterns, yarn, joys & concerns of members of the church family. Leader: Julia Pedigo
HAND BELL PRACTICE Leader: Lisa Combs
BLOCK 2 – 3/4/20 – 3/25/20
ADULT TEACHER TRAINING: Leader: Herb Hash
DISCIPLESHIP Leaders: Will & Maggie Sabillo
EXPLORING PASTORAL CARE (4 weeks): "Be shepherds of God's flock that is under your care, watching over them – not because you must, but because you are willing, as God wants you to be;" (1 Peter 5:2) While we are all called to be care givers, for many of us the thought of providing pastoral care can be intimidating. Join us for an opportunity to explore and enhance your care giving gifts. We will review and practice important skills like providing a non-anxious presence, active listening and simply being present with those in need. Leaders: Steve Marks & Melanie Childers
WOMEN'S STUDY Leader: Krystal Wilson
KNARTHEX KNITTERS Leader: Julia Pedigo
HAND BELL PRACTICE Leader: Lisa Combs
 BE GOD'S HERO: A Bible Study Based on the Marvel Comic Universe.
Middle school and high schoolers… join us as we take a look at Marvel Movie characters and explore analogies to Scripture.
 Birth – 3 yr olds: will have Bible stories, music and play time.
 4 year olds – 5th Grades will actively learn about our church's Haiti Mission work. Bible study accompanied by music, video, science, crafts, games, cooking, and fun will be included!
REACH WEDNESDAY MEALS
Served 5:15—
6:00pm
January 29 B

urgers- meat & veg, chips, veggie/fruit tray
Come Back Shack
February 5 BBQ, baked beans, slaw, rolls, mac & cheese
Woodlands
February 12 Steak burritos, chicken burritos, vegan burritos, chips & salsa
Barberitos
February 19 Pizzas, veggie tray, dessert
Dominos
February 26 Ash Wednesday-Breakfast for Supper (Pancakes, Eggs, Sausage)
Meal Team: Men's Class
March 4 Fried Chicken, mashed potatoes, green beans, biscuits
Daniel Boone Inn
March 11 Baked Ziti, Salad, Bread
Meal Team: Margaret & Russell Headrick, Sue Newell
March 18 Burgers-meat & veg, chips, veggie/fruit tray
Come Back Shack
March 25 BBQ, baked beans, slaw, rolls, mac & cheese
Woodlands

Kids PB & J available every evening
Steve Marks
Director Adult Christian Education
Email: steve@firstpresboone.net
Phone: 828-264-3906