Children's Ministry at FPC…
Children's ministry mission… to make disciples of every child and every family as they experience God's love and follow Jesus for a lifetime.
SUNDAY SCHOOL
K – 5th graders "walk" through the Bible each week using The Gospel Project curriculum where children experience the stroyline of the Bible. PreK – 1st graders… Room 149, 2nd – 3rd graders… Room 129, 4th – 5th graders… Room 128
Infants – 3 year olds receive loving care from screened caregivers while playing with age appropriate toys in a stimulating, safe environment in Room 146.
CHILDREN'S CHURCH
Following the Children's Message at the 8:45 and 11:00am services, children who are 4 years – 6 years old may go to Children's Church in Room 153. In their mini-worship service, children learn about God's amazing presence and His plans for them through lessons, crafts, snacks and activities.
REACH WEDNESDAY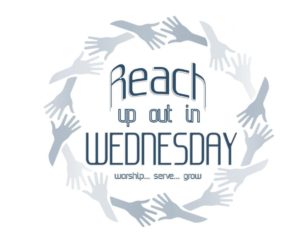 Join us on Wednesday nights during our Fall/Winter and Winter/Spring semesters of REACH WEDNESDAY. Families gather at 5:15pm for dinner time fellowship, followed by classes at 6:30pm.
Birth – 3 yr olds: will engage in music, stories, and age-appropriate play
Pre-K – 5th Grades:
6:15 – 6:30pm – Lesson Activities
6:30 – 7:00pm – Video (Superbook for the older class and Quigley's Village for the younger)
7:00 – 7:30pm – Free-play in the gym
KINGDOM KIDS
K-5th graders meet for inspiration, fellowship and mission once a month during the school year.